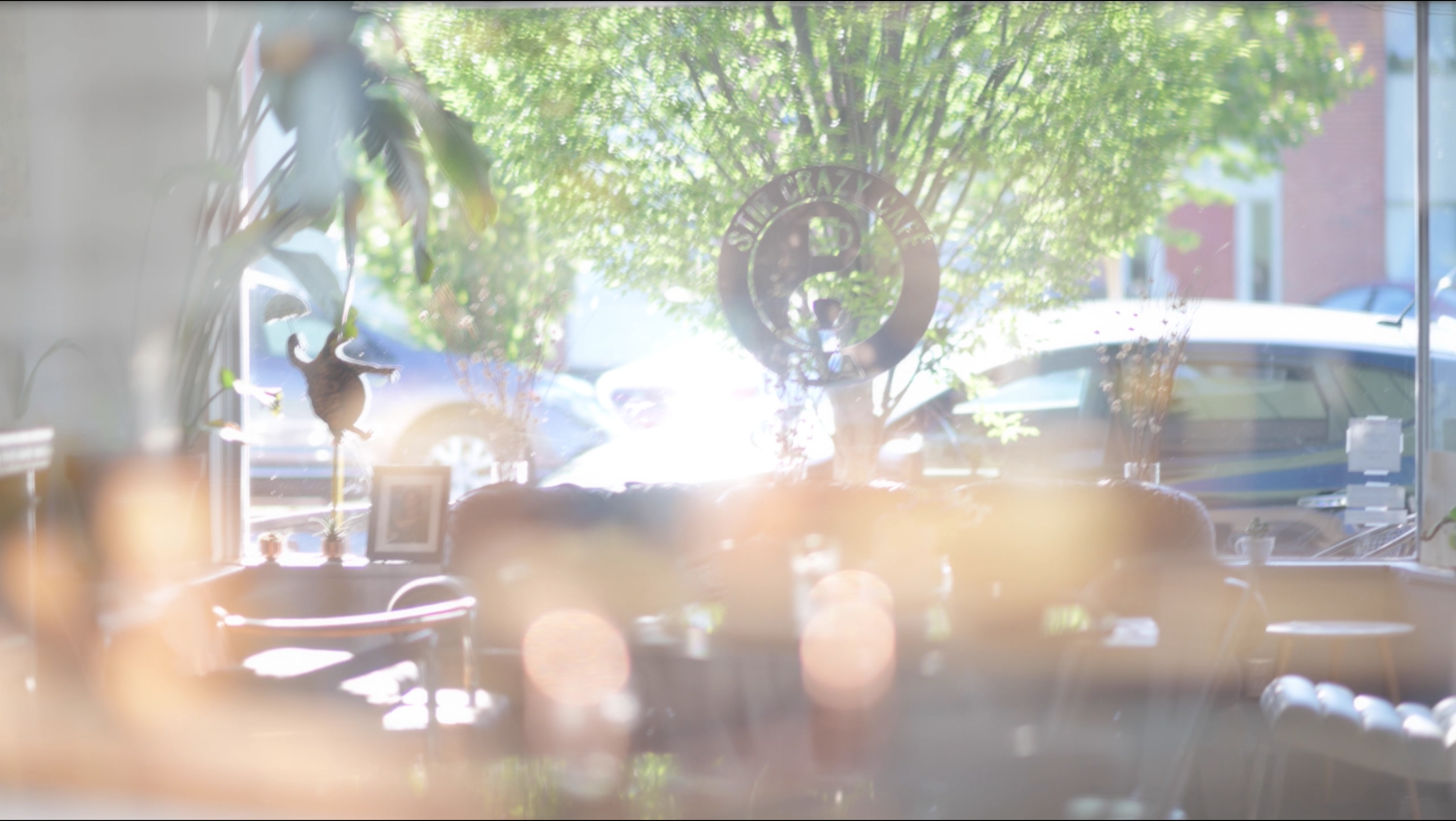 Stir Crazy Café
Richmond's North Side neighborhood
coffee house
Order Pickup
Order Pickup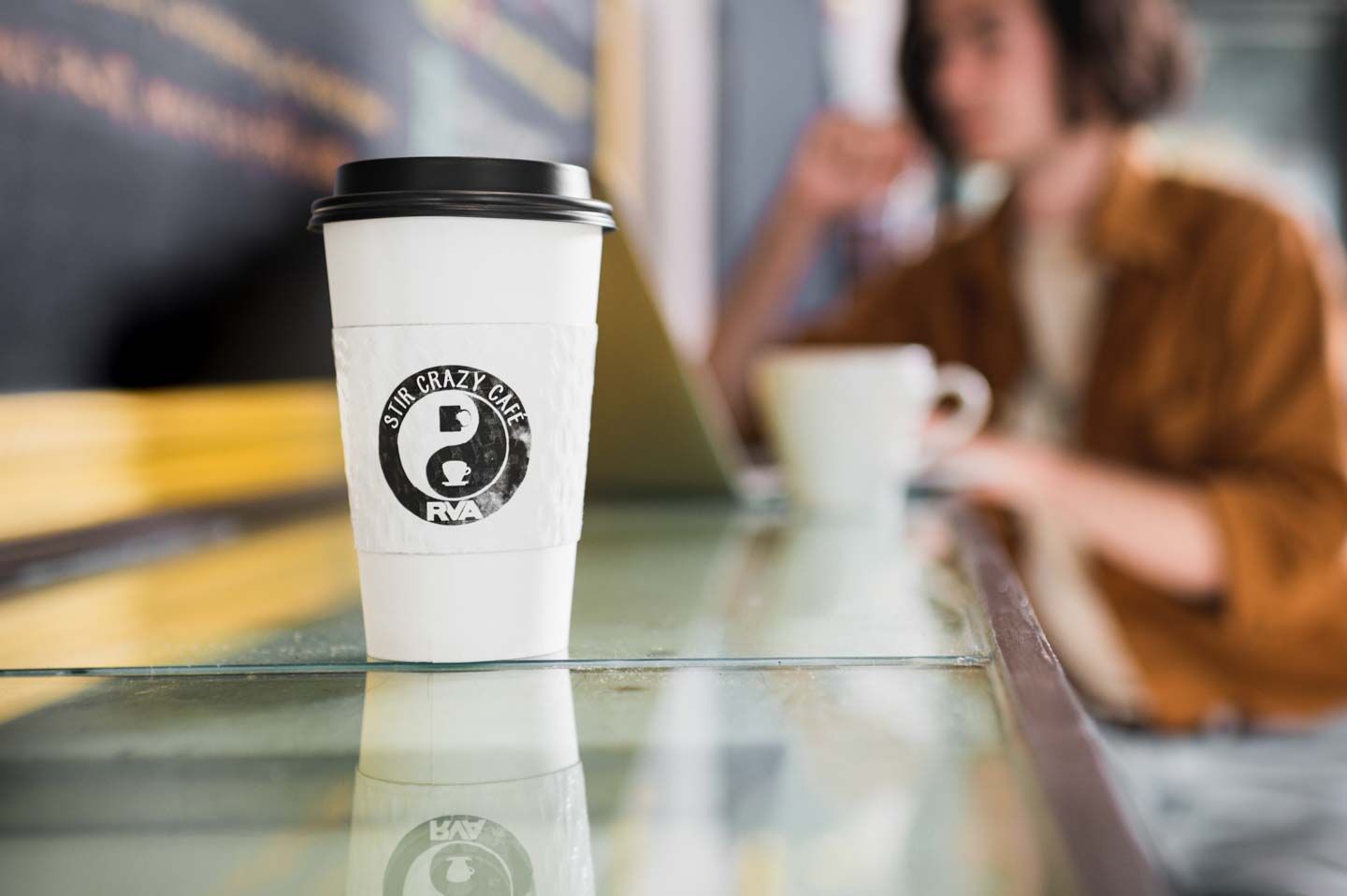 MacArthur Avenue's
Coffeehouse & Café
Stir Crazy Cafe was founded in 2002 to bring great coffee, food, and atmosphere to Richmond's North Side neighborhood. Under new management since September 2018, we are proud to bring you a fresh selection food and beverage, ranging from sandwiches, salads, wraps, fresh pastries, lattes, teas, wines and beers! Now serving Counter Culture Coffee, Blue Ridge Bucha, Snowing in Space and Rostov's Tea.

Stop by for our seasonal drink specials , and check in frequently for our events.
Learn more
MacArthur Avenue's
Coffeehouse & Café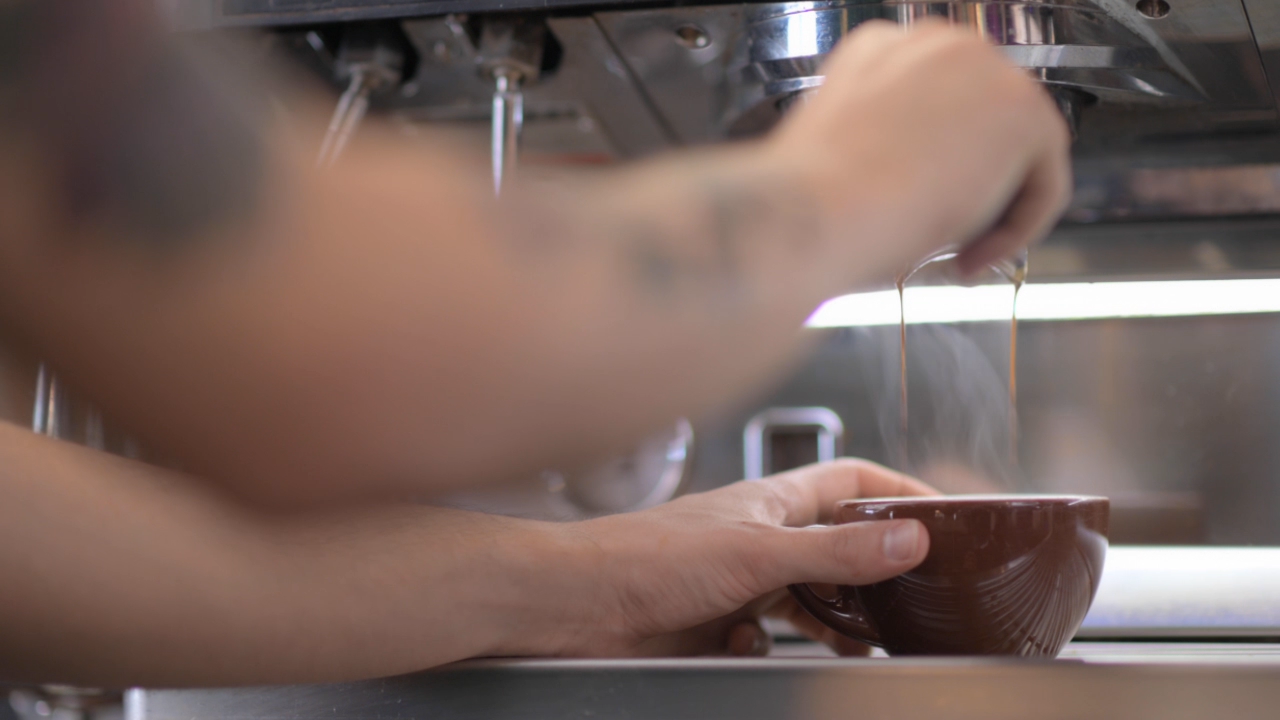 FEATURING COUNTER CULTURE COFFEE
Coffee Menu
Drip Coffee
Cafe Latte
Dirty Chai
Cafe au Lait
Nitro Cold Brew
Espresso
Cappuccino
Americano
Cortado
Frappe
TEA & MORE
Iced Teas
Hot Teas
Hot Chocolate
Chai Latte
Golden Milk
Matcha Latte
Chai Latte
Golden Milk Latte
Richmond Fog
Matcha Latte
Kombucha
Iced Teas
Hot Teas
London Fog
Hot Chocolate
Italian SOda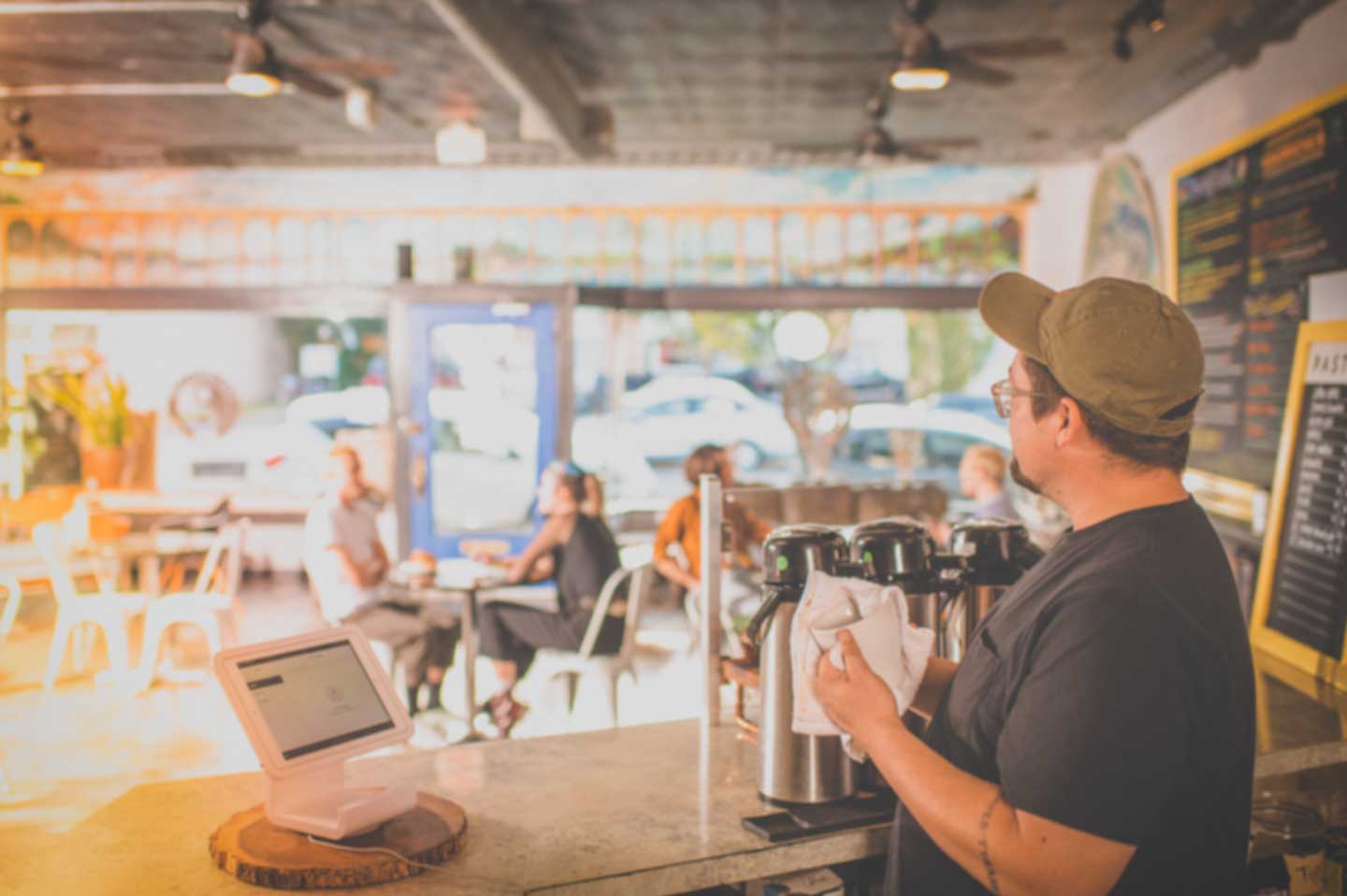 The Blackjack
turkey, bacon, havarti, cole slaw & 1000 island
on toasted sourdough
Turkey Reuben
shredded jackfruit in our Dirty Chai BBQ sauce with
apple cider slaw on toasted ciabatta
Southwest Wrap
turkey, provolone cheese, arugula and Dayum
Jam's blackberry jam and mayo on a brioche bun
ham, turkey, bacon, swiss, cheddar, lettuce,
tomato, mayo on toasted sourdough
Big Devoss Club
housemade pulled pork with coleslaw and our dirty chai barbeque sauce on a toasted brioche roll
Dirty Chai BBQ
turkey, bacon, havarti, avocado spread, alfalfa
sprouts on toasted wheatberry
Cali
Fire Roasted Vegetable Soup
gluten free & vegetarian
Daily Selection
Seasonal selections available daily
Lox Bagel
cream cheese, capers, red onion, lox, sliced tomato and mixed greens on your choice of bagel
egg, sliced chorizo, cheddar cheese, mayo and tomato on your choice of bagel
Chicken Salad
Egg & Cheese Biscuit
egg and cheddar cheese on a fresh baked fluffy biscuit
Country Ham Biscuit
thinly sliced ountry ham with cheddar cheese and apple butter on a biscuit
Dayum Good Biscuit
fluffy house-baked biscuit with sausage and Dayum Jam's blackberry jam
pulled chicken, chopped napa cabbage, mixed greens,
carrots, sweet peppers, toasted almonds, orange
ginger dressing
Asian Chicken Salad
Spinach Salad
baby spinach, red onion, sweet peppers, carrots,
fresh strawberries, candied pecans, goat cheese,
balsamic vinaigrette
Fresh Sandwiches, Soups & Salads
Food Menu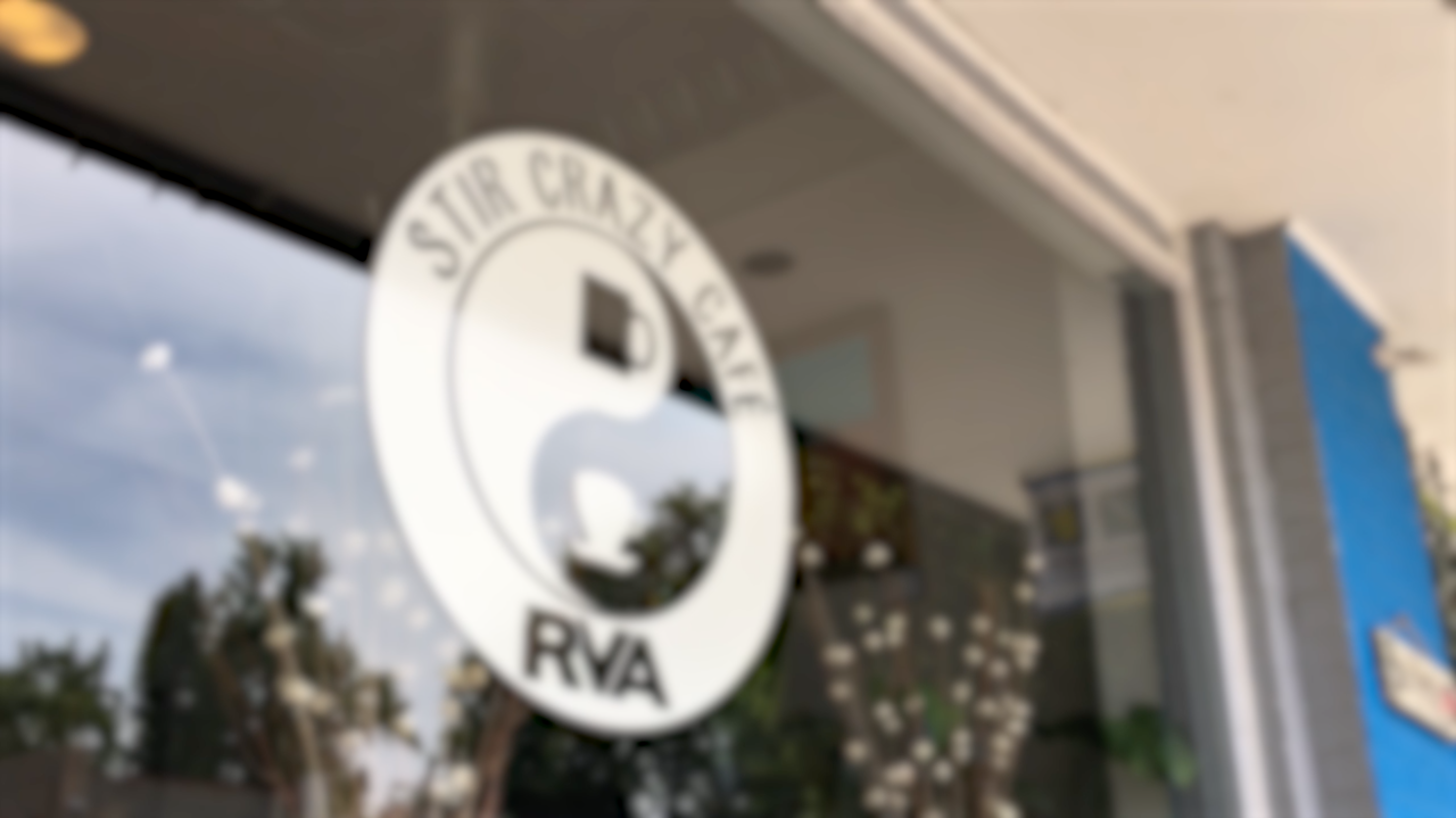 CONTACT US
4015 MacArthur Avenue
Richmond, VA 23227
+1 (804) 864-0264
FOLLOW US!
Opening Hours
Monday
7:30 A.M.
-
3:00 P.M.
Tuesday
7:30 A.M.
-
3:00 P.M.
Wednesday
7:30 A.M.
-
3:00 P.M.
Thursday
7:30 A.M.
-
3:00 P.M.
Friday
7:30 A.M.
-
3:00 P.M.
Saturday
7:30 A.M.
-
3:00 P.M.
Sunday
7:30 A.M.
-
3:00 P.M.
Open 7 Days A Week
7:00 A.M. - 3:00 P.M.